Our Story
Fruitomans is a Kerala-based food processing and manufacturing company that has been asserting its valuable presence in all the southern states, and overseas food space. Established in 1957, the company is considered a prominent player in the FMCG sector manufacturing a variety of food products ranging from jams, marmalades, fruit based beverages, condiments, oils, vinegar, canned products, savouries, confectionery compliments and various other products.
The brand founder Late Mr. N.J Thomas and his associate Mr.P.S Luckose initially focused on manufacturing pineapple based products, under the esteemed guidance of fruit products technologist Mr. Suryaprakash Rao. Therefore, in the early seventies, Fruitomans set up a canning unit at Vazhakulam in suburban Ernakulam, procuring the finest quality pineapples from the place.
Over time, Fruitomans expanded their product range adhering to stringent hygiene and quality norms, and now completes 66 golden years in the food processing industry. Standing true to their vibrant tagline "Nature's real taste for Generations", they have been consistently supplying an assortment of nutritious and delicious food products to the Indian and overseas markets.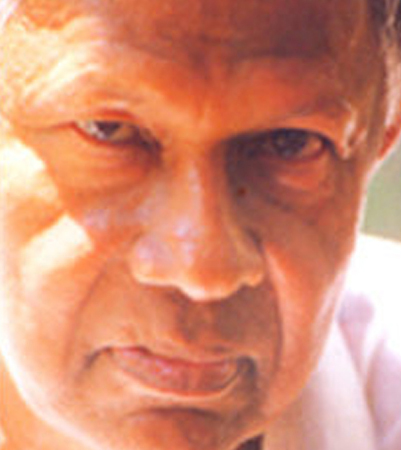 Late Mr. N.J Thomas
With over 250+ product SKU's, 300+ distributors, and a presence in 5000+ stores, the success of the brand continues amidst the presence of many competitors in the market and this is the result of following high parameters in product manufacturing and selling.
Each of their products is crafted with utmost precision under the guidance and aid of expert professionals. Fruitomans thoroughly comply with the set food industry norms and guidelines. In-depth scientific research, development, and state-of-the-art factory units at various locations, have helped Fruitomans to expand and become a household name all across the nation.
As the brand enters another year of excellence with a huge consumer base, quality, and value for money is the promise they assure their customers. Their goal is to raise their products to global standards by implementing and following the parameters in food product manufacturing. The brand mission lies in serving the world with the best quality food products via diligent research and innovative, hi-tech applications.
Transforming fresh fruits into tasty fruit products, keeping up their natural qualities and providing them with ample shelf life, requires procedures which need to be handled with utmost care, Knowledge and experience. Flawless research , development, and infrastructure are the key factors required for a successful fruit processing venture. This motivates Fruitomans to move forward. And is the motto upheld by the company's directors.
The company has been diligently watchful of the changing trends and preferences of food and cuisine. The Brand's success lies in its commitment towards quality and affordability.